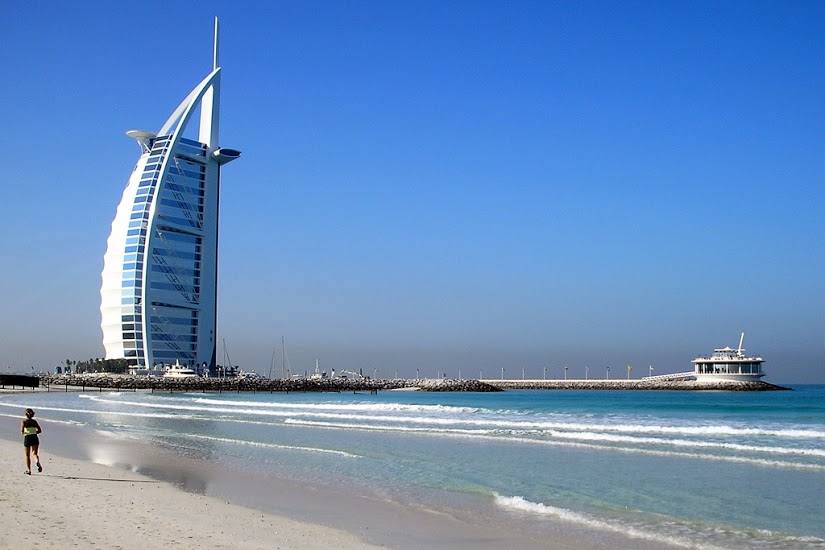 Dubai is a true paradise for tourists wanting to explore tourism, fun and entertainment. Amazing shopping, great food and dazzling night life being its major crowd puller. It has not only got rugged mountains and dessert but also one of the finest man made beaches. The vast collection of flowers in Miracle garden might out number the books kept in a school library. Recently the city inaugurated one of the world class man made creation in the form of a Race Course, exhibiting the charisma of Dubai tourism.
This blog will now take you to a virtual tour of Dubai which will help you plan your next holiday.Travel period: October-April
Dubai currency: Dirham
Airline: Air India, Emirates, Jet AirwaysBurj Khalifa: This amazing architectural wonder is one of its kind and its the tallest standing skyscraper of the world. For all the Hollywood fans it is THE tower rappelled down by none other than Tom Cruise in Mission Impossible IV. In case this isn't reason enough for you to visit this beauty, then how about having a coffee or a drink on the 138th floor and clicking a Selfie having the world below you ?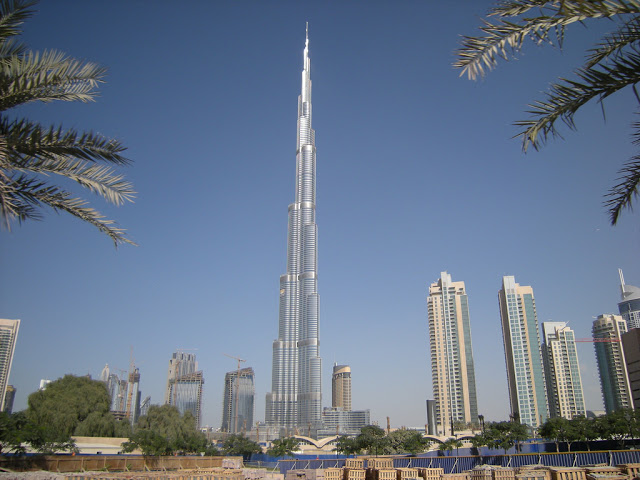 TIP: To get on to the top of the tower don't forget to do online booking. 
Dessert Safari: This adventure drive is truly beyond imagination and is worth every penny spent. The experience of sitting in the luxurious SUV through the turbulent sand waves is simply breathtaking. The experience is similar to sitting in a roller coaster ride. After the safari you can enjoy belly dance followed by Barbecue dinner.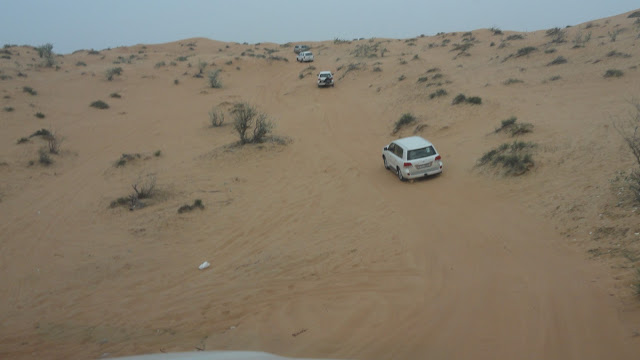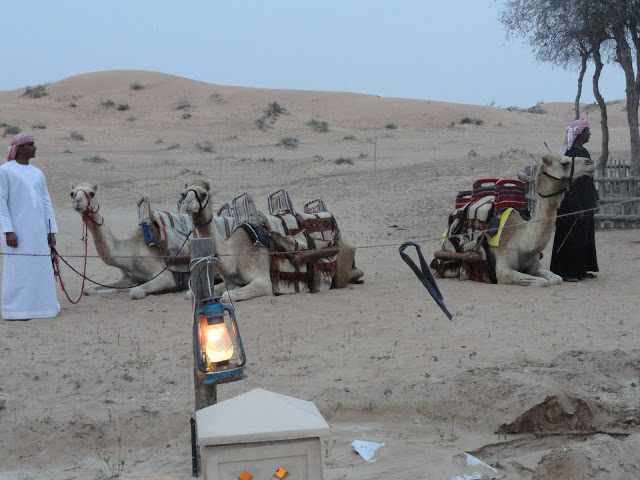 TIP: Do not plan this adventure trip all alone. It has to be accompanied by a travel agent or a tour guide. This attraction has an entry fee. 
Miracle Garden: This is one of the largest garden and one of the most beautiful ones in Dubai. Since Dubai is known for its desert dry and barren land, such humongous collection of flowers and greenery around will just amaze you. To your surprise, the entire stretch of the garden is completely man made. The structures made out of these flowers consists of small houses, Burj Khalifa, eye catching decorative pieces etc. which truly makes it look like some miracle in Dubai.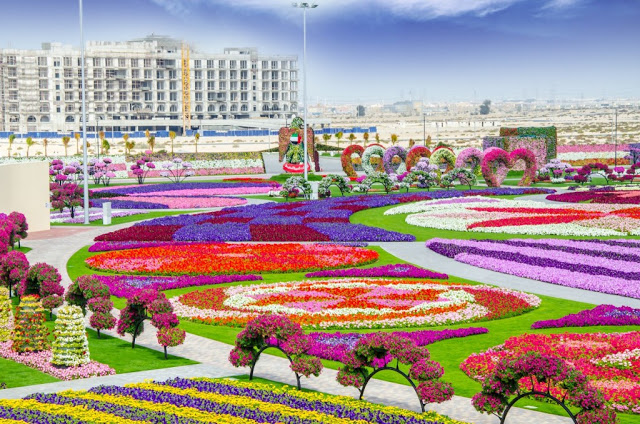 TIP: You will take minimum 3-4 hours to cover the entire garden so
plan your day accordingly. This too has an entry fee.
Atlantis Aquaventure & Wild Wadi Park:
 If experiencing the desert and skyscrapers doesn't drive you crazy enough, there are water parks. The Aquaventure is in Atlantis and the Wild Wadi water park is in Jumeirah. Both these water parks offer rides for the entire family. Kids will love this park. A must go!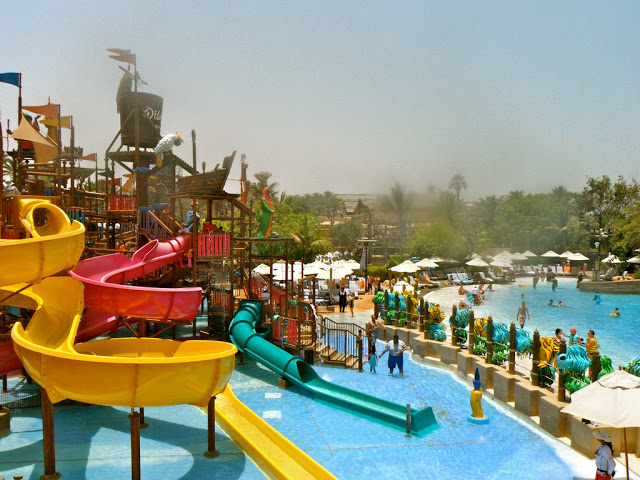 Dubai beaches: Marina beach and Jumeirah beach are both the finest man made beaches of Dubai.
An entire day is required to cover both these beaches. A perfect tour on these beaches will conclude one full day of your vacation.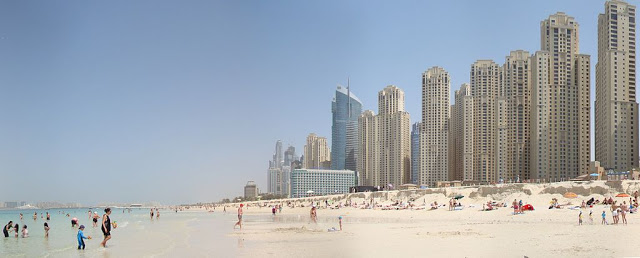 TIP: If cruising excites you, Dhow cruise in the evening will be a good bet. Guests are welcomed with nice Arabic coffee followed by buffet dinner. 
Shopping in Dubai:1) Dubai Mall: Close to Burj Khalifa, Dubai Mall is regarded as the largest mall of the world. This mall not only offers shopping experience of some premium brands, but one can also get entertainment inside e.g. the fountain, aquarium.
2) Mall Of Emirate: This mall too offers some great shopping experience along with entertainment and some great dinning options. The Ski resort inside is the most unique and amazing experience inside the mall.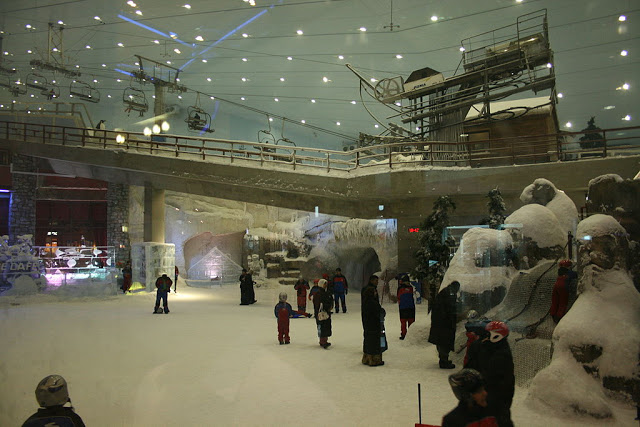 Souks: While in Dubai you cannot miss the Souks. Even if you have no plans to buy, these souks are worth a visit. Listing down a few for your planning:
1) Gold Souk
2) Spice Souk
3) Perfume Souk
4) Textile Souk
Dubai is a great place for tourists and there are ample of things to cover. This blog covers an overall picture of the city for you to plan. For more details about Dubai keep reading this space and get to know about night life, exotic cars in my following blogs ????