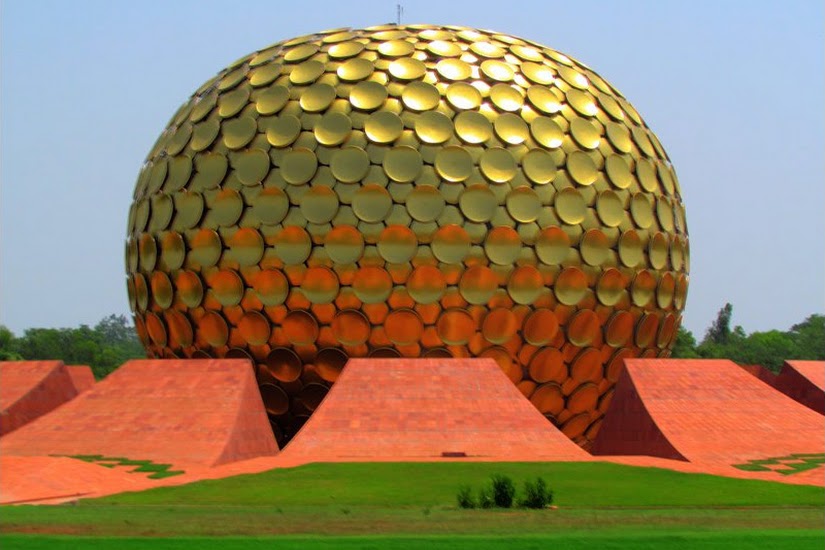 Pondicherry, now renamed as Puducherry is commonly referred as 'Pondy'. The place has a strong influence of French architecture, which is evident from its elegant, stylish and mustard coloured towns. An ideal weekend typically would be taking a morning walk on the promenade, relishing on south Indian cuisine, enjoying the French heritage, exploring various nearby places, a visit to Auroville and sipping masala tea in the evening. Pondy is surely one of the best holiday destinations of South India. 
Travel period: Nov to March 
How to reach: 
- Rail: Nearest rail station is Villupuram which is 35 kms away from the town. The station is well connected to Chennai, Trichy etc. Getting a bus or a taxi from here to reach Pondi is quite easy
- Air: Chennai International airport which is at a distance of 150kms is the closest airport to reach Pondy. Since it is an international airport it is well connected with major Indian cities 
Start your day with mouth watering South Indian breakfast at Surguru or Anand Bhavan (close to the beach road) which will set the ball rolling easily for the next 2-3 hours.
TIP: Rent a bike or a bicycle to explore the place. Going by car will be a hassle as the roads are narrow.
The French colony: Just spend about an hour closely observing the French colonies and their construction. For a moment you will get a feeling of being in some part of France.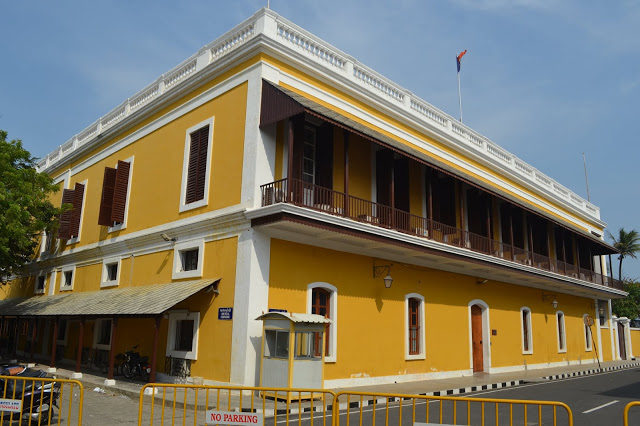 Shri Aurobindo Ashram: Kolkatta based poet and a philosopher Shri Aurobindo and a French women who was called 'The Mother' had set up this spiritual community to focus on integral yoga and supramental consciousness. You will notice their Samadhi on a marble covered with flowers. Sit there for a few minutes to relax.
Places on the beach road:
The Promenade:  This is the best place to visit in Pondicherry. The architectural design is French.
The right time to visit the place will be early morning . Enjoy the tranquility by just sitting on the fence along the sea side or just take a stroll along the promenade.
TIP: Don't forget to try the masala milk which is just across the road. You can also try the roadside tea or coffee.
After spending a couple of hours on the Promenade, just walk up the road to see few more things to understand more about history.
-          Mahatma Gandhi Statue
-          Old Light house
-          War memorial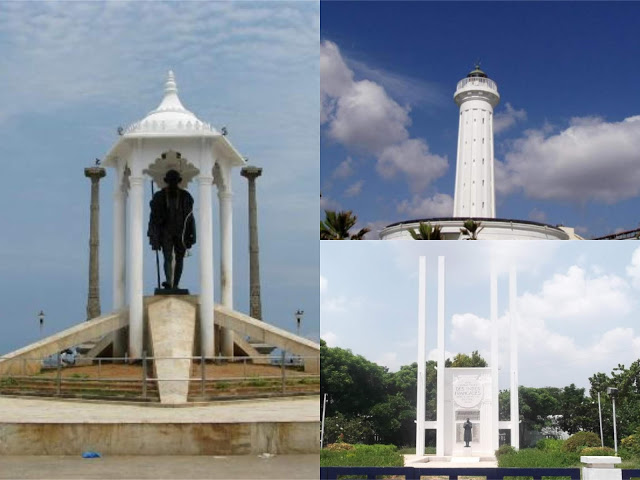 Bharati Park: I think this is one of the best parks I have seen in India. The park is quite big which has a pond and a small museum. It is opposite to the residence of Governor called the 'Raj Park'. You can easily spend an hour there relaxing with your family.
Manakula Vinayagar Temple: This is a lord Ganesha temple situated in midst of the French colony. The temple is quite old and is an example of Indian culture and heritage despite French Colonisation.
Pondicherry Museum:The museum houses some old coins across the world, rare collection of stone sculptures and artifacts from the Arikamedu Roman settlements.
TIP: Visit only if you have keen interest in art and history

Auroville: This place is named after Shri Aurobindo and you should visit this place to attain peace. The monument is called 'Matrimandir' and is built very beautifully. Inside there is a meditation hall for those who want to attain divine peace.
Chunnambar Boat House: You can enjoy boating on the boat house here, which is the speciality of this place. Just sit back, relax and enjoy the scenic beauty and the backwaters around this place.
TIP: It recommended to visit this place post 4.0pm
Shopping: Ladies should definitely visit the local market to get their hands on some trendy apparels and accessories. The are good local collections at a cheap rate.
Pondicherry is one amazing weekend destination suitable for families, friends, couples etc. If you are inclined towards visiting some religious places you can extend your trip and visit some of the fabulous temples of South.
Lastly, do leave your comments below if you find the blog helpful to plan your holiday.