W
ell well well!! Whenever I think about Scotland I get a feeling of being in a fantasy land. Scotland's mesmerizing beauty will make you go awestruck. From rugged mountain peaks to glistening Lochs to historic places, Scotland has no shortage of some jaw dropping views. The city has around four types of weather and if you are lucky you may witness all of them in one day. For me it was a hurried trip as we were holidaying in UK, however my suggestion is to keep Scotland separate or at the most combine it with London. 
TIP: If you like exploring places on your own, then just rent out a car and cover these destinations which I am suggesting in my blog below. 
Travel Period: June-August 
Edinburgh:
This being the capital, the city is always buzzing with tourists and activities. You will notice a lot a old medieval town which has a rich  history, therefore making this the UNESCO's World Heritage site.
Edinburgh Castle: Start your day by visiting this ginormous castle. Apart from being world famous, this site is a heritage site as per UNESCO. You need to buy a ticket to enter the castle. Once you enter inside you will notice its wonderful architectural make. For more information there are videos and AVs playing continuously which are shown in various languages.
Scotch Whisky Distilleries:
Scotland had been the biggest exporter of Whiskeys, since it has been produced here since decades.  Don't miss this tour, it will wipe out all the myths we have about the malts. There is various centers which offer a tour to these distilleries. These tours will have a Malt expert who will take you through the history of this liquid, its right pairings, how to identify the malt basis its aroma and taste etc. At the end of the day you will surely gain some knowledge about malts and whiskeys, which you can go back and flaunt in one of your parties ????????
Edinburgh Zoo:
Visit this Zoo if you have kids and if you watching nature and wild life. This zoo has some amazing animals, birds and aquatic animals kept in their natural habitat. Its fun to watch them and learn about these varied species.
Lochs: Theseare stretches of water in between the hilly Terrence and beautiful mountains. In short, these are lakes and its a scenic delight to see them in daylight. Visiting these Lochs was one of my wonderful experience in all my travel holidays. While walking on its edges you may across some incredible species of wildlife, flaura and fauna etc. Its a visual treat to watch these lochs one after the another. Below are some of the them which you can visit: 
Loch Ness and Inverness
Loch Lomond
Loch Awe
Loch Shiel
Loch Morar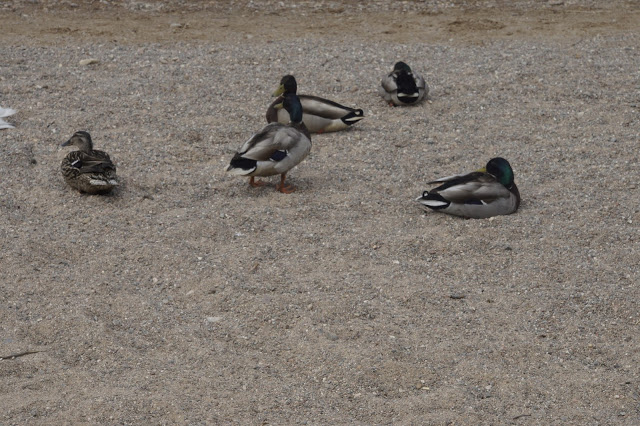 TIP: Since there are many Lochs visit just couple of them to save time. For eg cover the Lochness & Inverness, the Highlands and the Loch Lomond. 


Falkirk Wheel: It is a rotating boat lift which is used to connect the canals. It is considered as an architectural and engineering marvel of Glasgow. A boat ride in this Wheel is possible which will take you to one end and the bring you back. 

TIP: The best thing about this wheel is to see its engineering when the boat reverses completely, This you will notice only from outside. You cant see this when you take the ride. If the boat ride doesn't excite you I would suggest to watch this when the ride is scheduled. This will take about 10-15 mins. 

Kelpies: Its a huge open park which offers activities like cycling, water-sports etc. It is a perfect place to sit and relax after a long day having visited places. There are also stalls which offer snacks and beverages. The two horse monuments are epic and fun to see them from a distance. 
Glasgow City: This city is known for its world class architecture, vibrant nightlife, beautiful scenic beauty, great food and shopping. We visited this city only for a day therefore couldn't explore the city a lot. But that one day was rejuvenating as we managed to get some good take away back home and ended they day with a scrumptious dinner.

TIP for vegetarians: If you plan to have a full meal, there are few options available in the city. However you will find a lot of fast food chains around. My suggestion would be to carry some snacks with you while you visit this place.   
Isle of Skye: This attraction is next best to the Lochs and has a lot a history associated with it.  It is on a high altitude and one of the scenic tourist attractions of Scotland. Bikers and trekkers would love to climb up there. Walking around the scenic beauty is a wonderful experience. If you are lucky you may even spot some wild animals in the surrounding.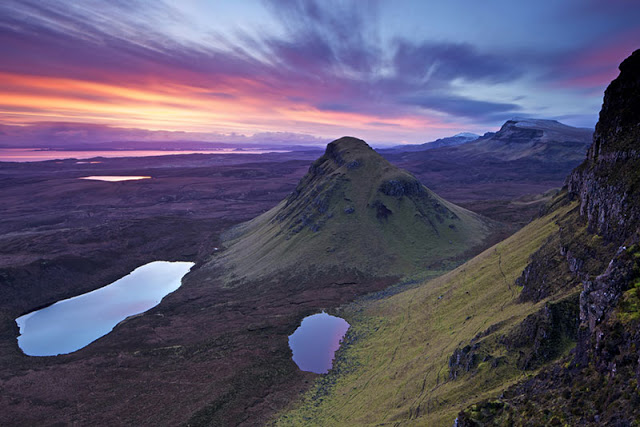 TIP: Since Skye is on a very high altitude, the whether there is unpredictable and there are chances you may not be able to drive up there. Check the whether conditions before planning a visit there. 

Scotland's mesmerising beauty will make you go crazy and there are chances you may want to extend your trip or plan another one soon. Scottish people are truly blessed to be a part of such an amazing landscaped country.
Just soak yourself in this beautiful & blessed nature, refreshing and rejuvenating you once you are back.