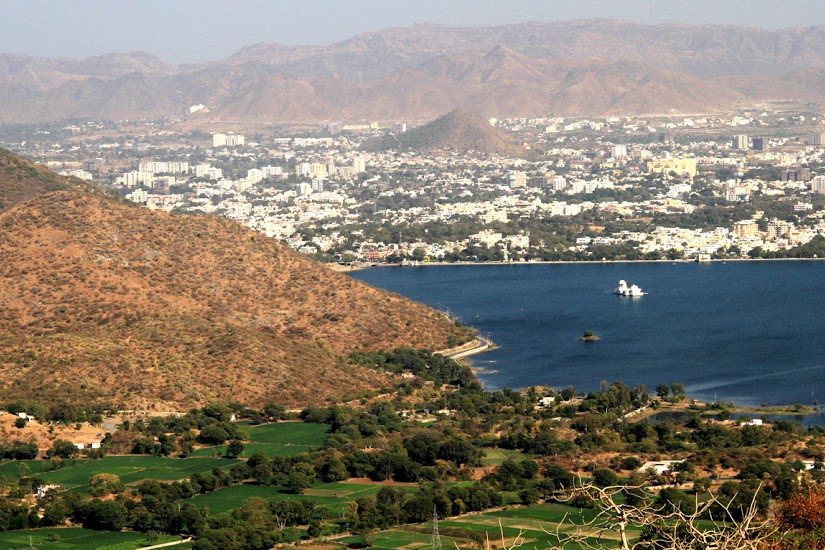 If Rajasthan is on your mind, then Udaipur cannot me missed. Commonly referred as the Lake City, Udaipur city is famous for its lakes, palaces, forts, temples etc. This city is also very culturally rich wherein one can see a lot of festivals celebrated around the year. 
TIP: You need to have minimum of 6-7 days to explore Udaipur completely. 
Travel Period: October-March 

City Palace: It is one of the opulent monuments of Udaipur which is built on Lake Pichola which gives a very beautiful view of the entire Lake. It is considered as a royal palace where the Maharanas lived and administered. Its architecture is a blend of medieval, European and Chinese style. It is built with marbles and granite. Inside it houses a very informative museum which showcases some finest elements of the Rajput culture.
TIP: In case you are inquisitive to know more about the palace, its make, its history etc. I would suggest to take a guide who will explain in detail.
The Lake Palace and Lake Pichola : Two islands Jag Niwas and Jag Mandir are located within Pichola Lake. The Lake Palace was also built by the Maharanas which is now converted into a five star palace hotel. The view of the majestic hotel from a distance which is in the middle of the lake is just mind blowing. It offers facilities like recreation center, business center, swimming pool, restaurant and bar.
TIP: In case you dont want to stay here, I would suggest to have a nice quite dinner at Lake Palace. Sipping wine along with some delicious food being served will mark this as a best part of your holiday.
Fateh Sagar Lake: It is an artificial lake built by Maharana towards the north of Lake Pichola. The lake has a beautiful view of mountains around it. In the middle is the Nehru Park which has a cafe house for tourist to have some beverages. 
Saheliyon Ki Bari:
It is a beautiful garden in Udaipur and is situated on the Fatehsagar lake. In English it is termed as Garden of Maids and is one the popular tourist spot here. The garden is quite big and is also common for romantic couples. It was actually gifted to the queen so she can be accompanied by 48 women in her free time. Inside the garden there are few water bodies including fountains, statues of Elephants, beautiful tress etc. A must visit place in Udaipur!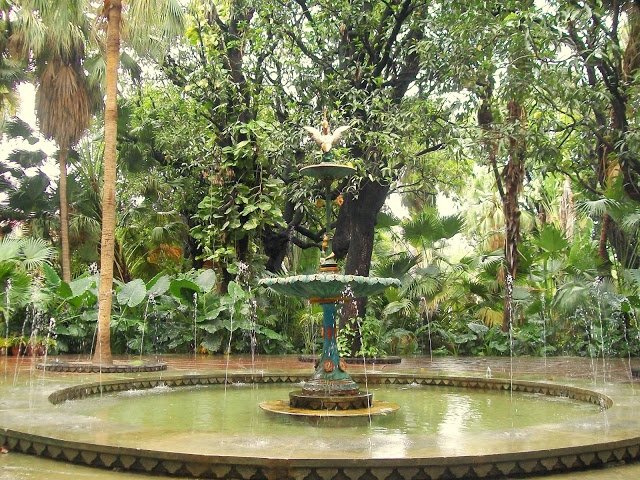 Forts of Udaipur: The Pride of Rajasthan!!

Kumbalgarh Fort:
It is one of the amazing and gigantic forts I have ever seen in India. Kumbalgarh Fort is included in the World Heritage site which has a wall which is 40 kms long and is considered as the longest after the Great Wall of China. The make of this monument is simply amazing and will make you wonder the efforts taken to built it during the Mughal Period.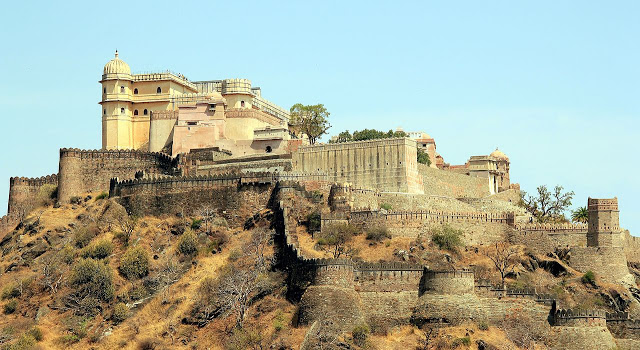 Sajjan Garh Palace: It is also called as monsoon palace. It is on the hill top over looking the Fatehsagar Lake. The view of the lake from top is simply amazing. Visit this place for an hour and enjoy the beauty of the entire belt.
Chittorgarh Fort: This fort is quite far from the city, almost 10 kms away. Ideally you should keep one full day to visit this fort and not plan anything else. The view of this fort is simply amazing as this shows the architecture during the Mughal Period. It has very strong and huge gates. Such sites are so worth seeing that it brings out the patriotic citizen in you. This depicts the rich history of Indian culture and the efforts taken by the emperors are truly rewarding.
Inside the fort there are various temples to worship. Spend some time inside too to know the history in detail.
Sajjangarh Wild life Sanctuary:
For me visiting a wild life sanctuary is always exciting. Looking at the different species of animals, learning about them etc makes me feel like that I had a complete holiday. In case wild life excites you and you have kids do visit this sanctuary wherein the animals are in their natural habitat. This place is close to the city and should take 2-3 hours to complete this.
Eklingji: Eklingji temple is one of the famous Hindu temples in Udaipur. It is also flocked by many tourists and worshipers every day. The architecture of this Shiva temple is simply amazing. Inside you can worship Lord Parvati, Lord Ganesha, Lord Saraswati and many other Gods. Spend sometime inside to seek some mental peace from the positivity all around.
Nathdwara, land of Shrinathji: The shrine of Lord Krishna is situated in a town called Nathdwara which is not so far from Udaipur city. Shrinathji is a from of Lord Shri Krishna and worshiped by Hindus and is considered a holy pilgrimage place for Vaishnavs.
TIP: It is advisable to take a tour guide or suggestion from the temple officials for the darshan as the que is quite big at times.